What Do You Do with Old Baguettes?
Who doesn't love a great baguette? The crispy crust, with it's iconic crunch, and the fragrant soft center? The trouble is, it's only good on the first day. So, what do you do with baguettes that are a getting too old? I turn mine into salad, with inspiration from the Tuscan classic panzanella.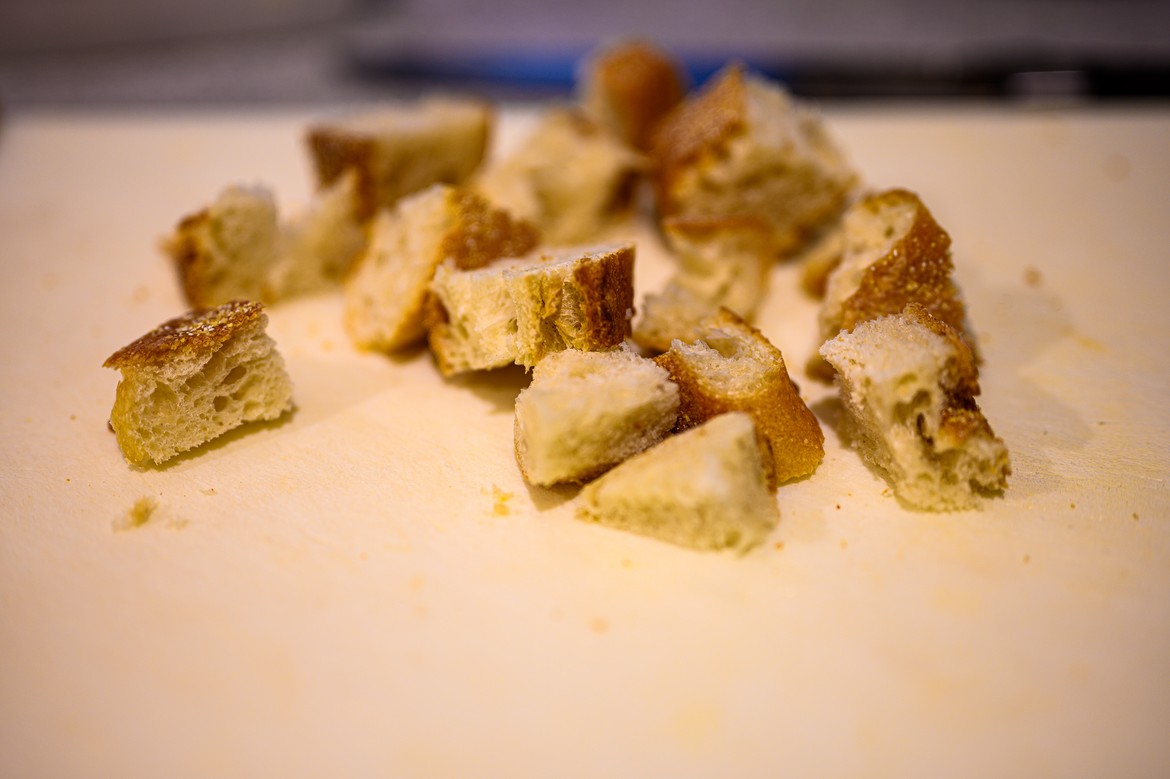 Start with cutting up the old baguette into bite-size cubes. Watch your fingers since chopping through a brick-hard bread can be tricky!
I like to add some more flavors on top of the standard red onion and tomato.
First, I really like the white parts of green onions/scallions, as they can be a fun and flavorful textural element.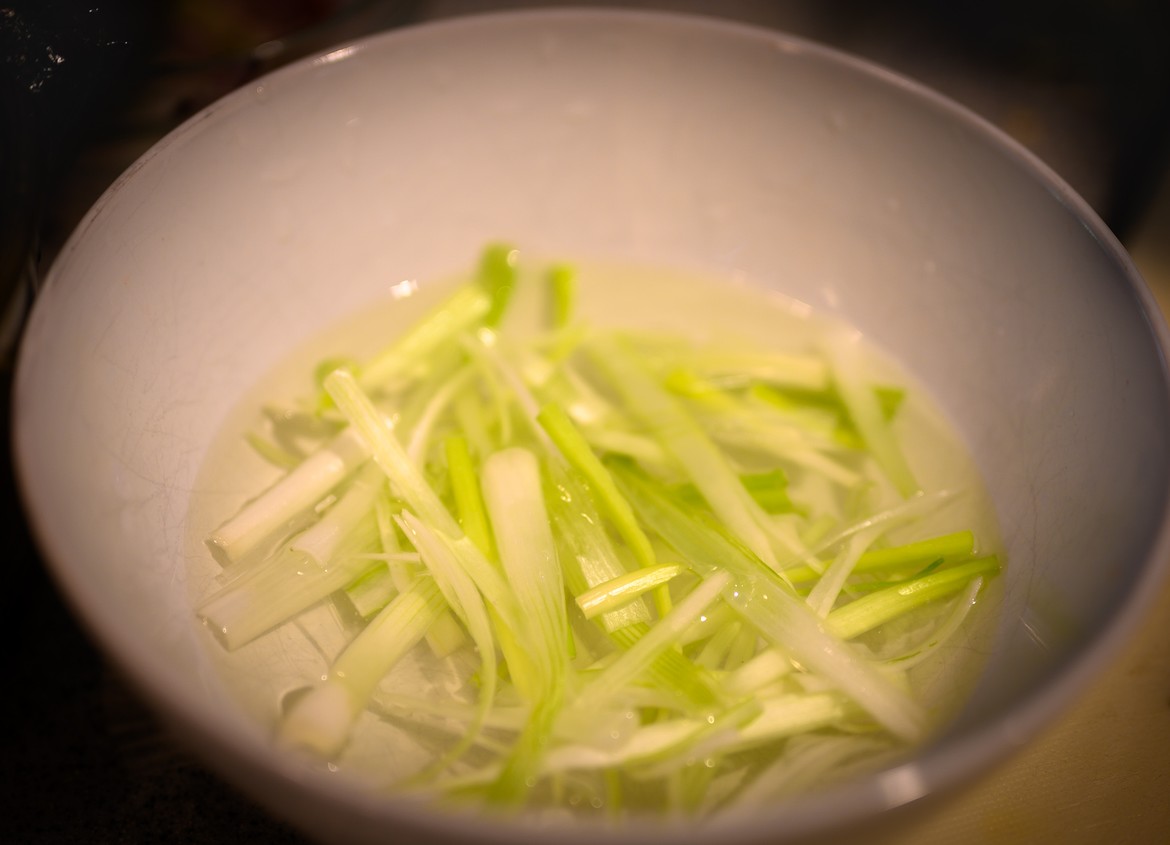 Slice up some green onions into thin long strips, and soak them in a bowl of water until they curl up
It doesn't take long, usually within ten minutes. And while you wait, you can prep the other ingredients.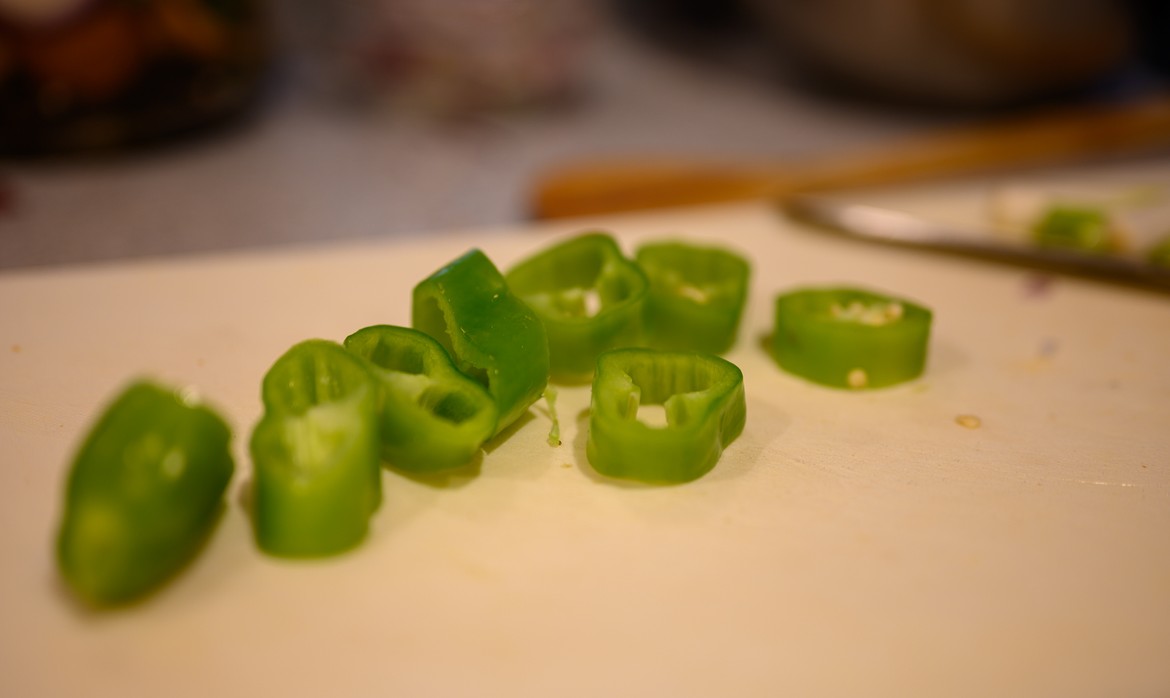 Chop up some sweet cubanel peppers for a flavorful kick
The cubanel peppers complement the other flavors and add some crunch that the baguette will lose.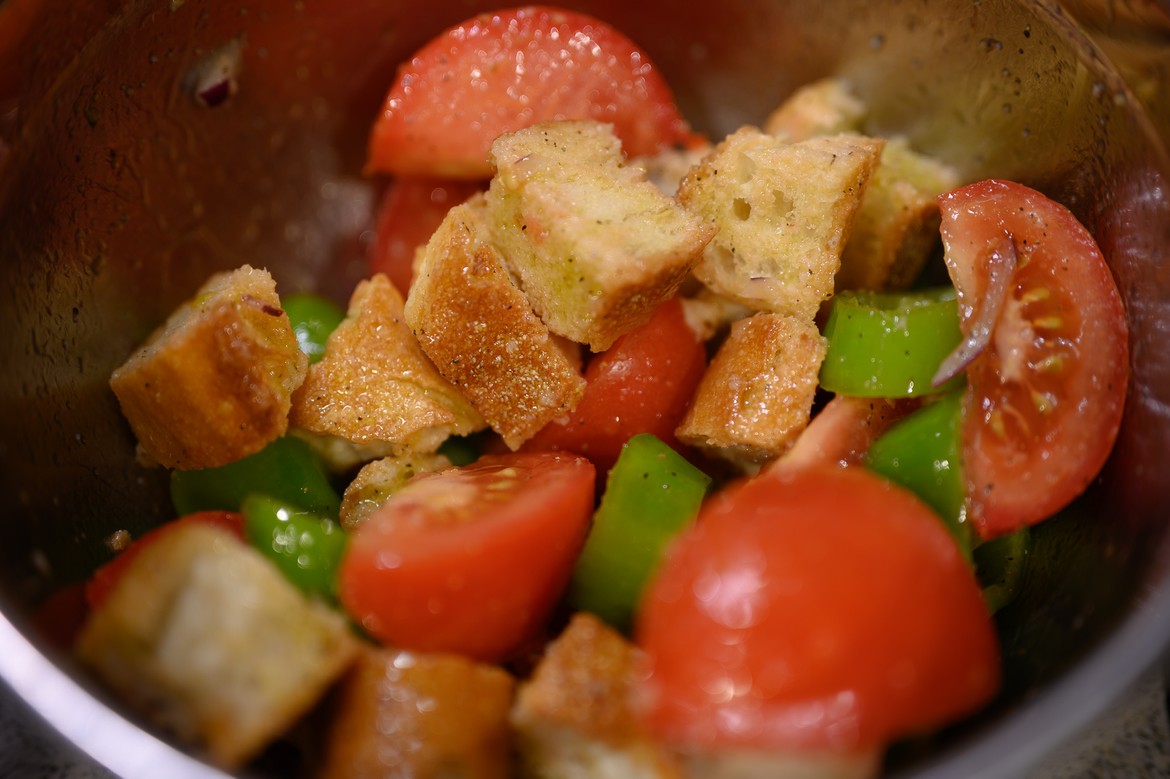 Be sure to add a good olive oil and plenty of salt/pepper to make the salad base
You can also add other fresh and crispy veggies like cucumbers, and herbs like cilantro or parsley (I did). By the time you prep and add the other ingredients to your salad base, the baguette will have stared to soften nicely and absorb the olive oil and tomato juice.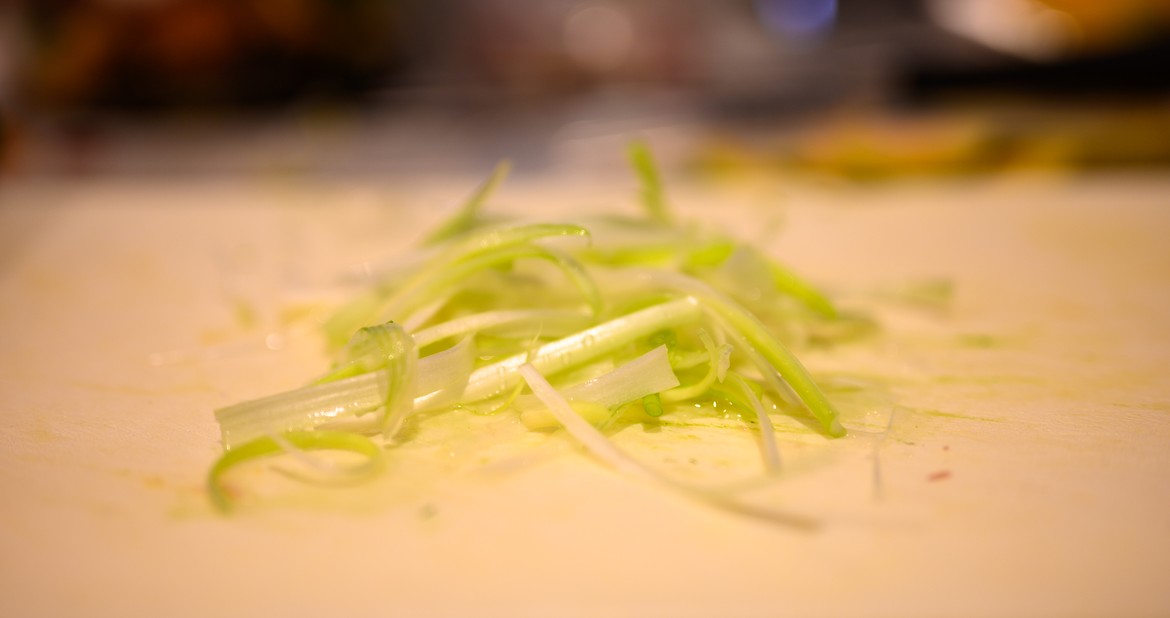 Once the onions start curling up, they are ready to add.
Combine everything and gently toss with a wooden spoon to keep things crispy and not mushy. Taste and add more oil and salt/pepper. If you make fermented hot sauce and have some brine, this is the perfect time to add some brine for an extra punch of flavor.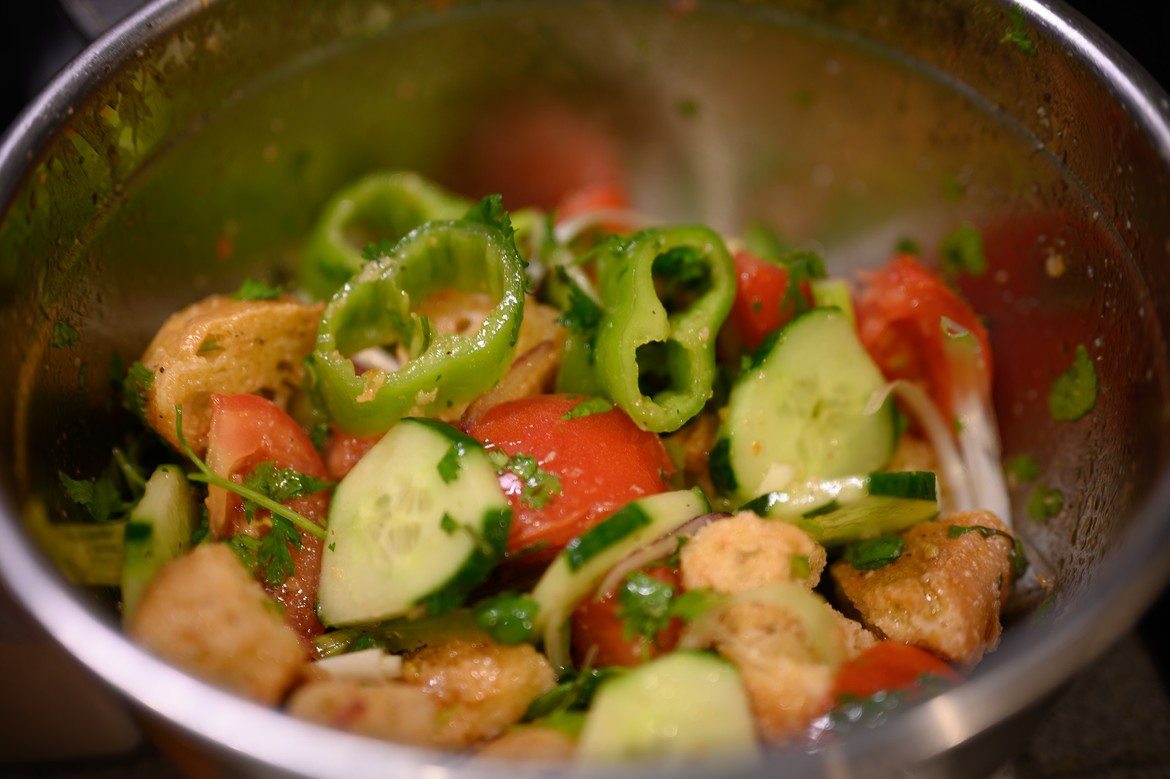 This type of dish can be tweaked easily, and is a fantastic side dish during warm weather (like 95+ degree October in GA).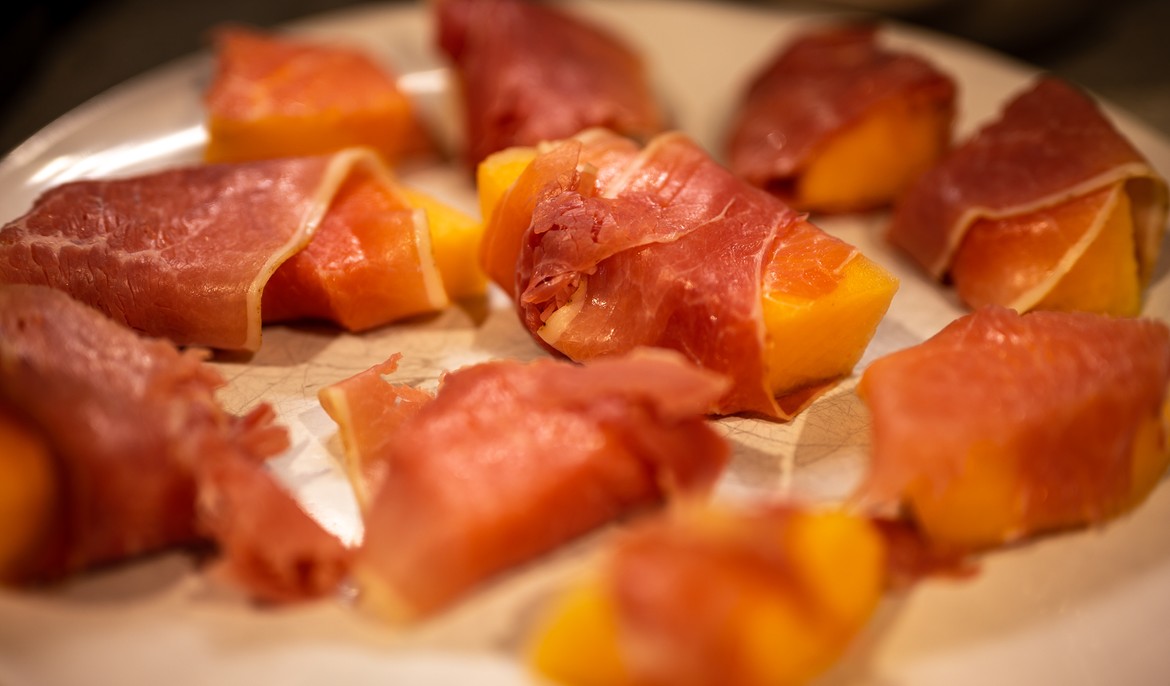 I paired mine with a nice plate of proscuitto wrapped cantaloupe