Wasabi Peas & Soy Nut Encrusted Rack of Lamb
Whenever I go shopping, I always look for products I haven't tried before. Sometimes I discover really yummy things, and other times I discover things that stump me. Soy nuts are a food that didn't make much sense to me.
They are fairly bland, crispy to the point of being sharp, and very dry. I tried munching on them as a snack, but it just wasn't worth cutting up the roof of my mouth.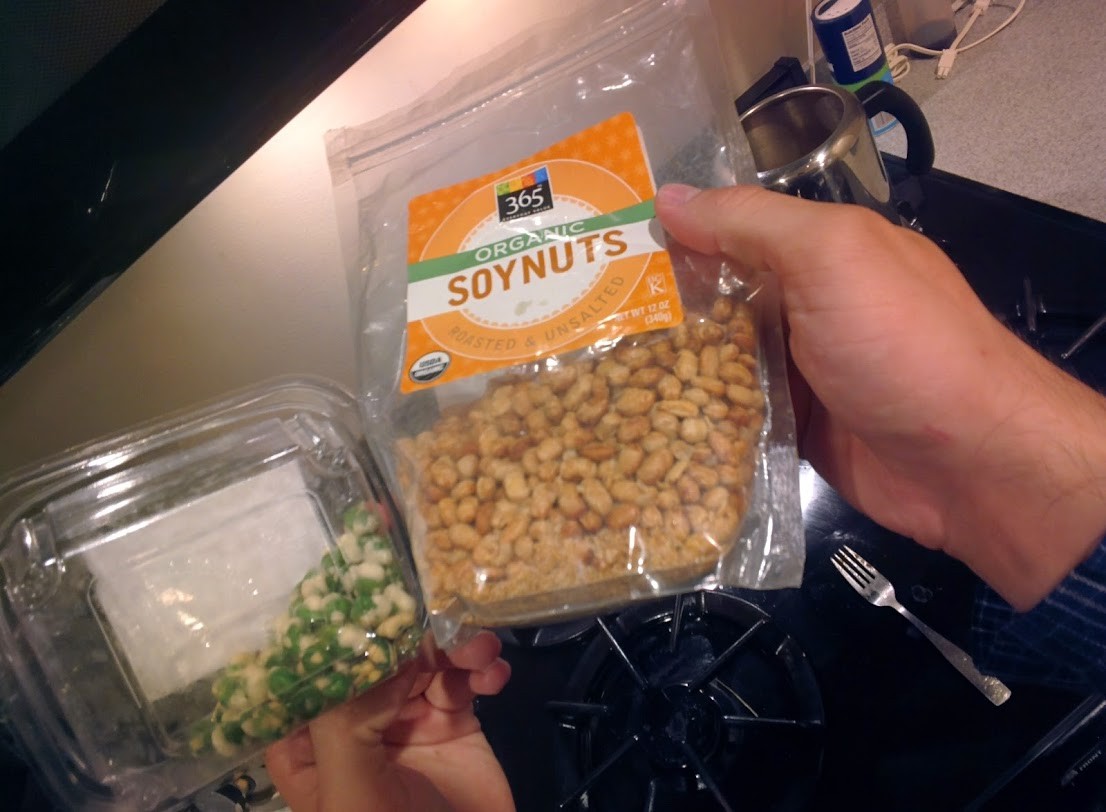 So, what could I do with them now?
Mix them with Wasabi peas and encrust meat, of course : )
I poured a few handfuls into a food processor, added a bit of fresh ginger and about 5 or 6 garlic cloves.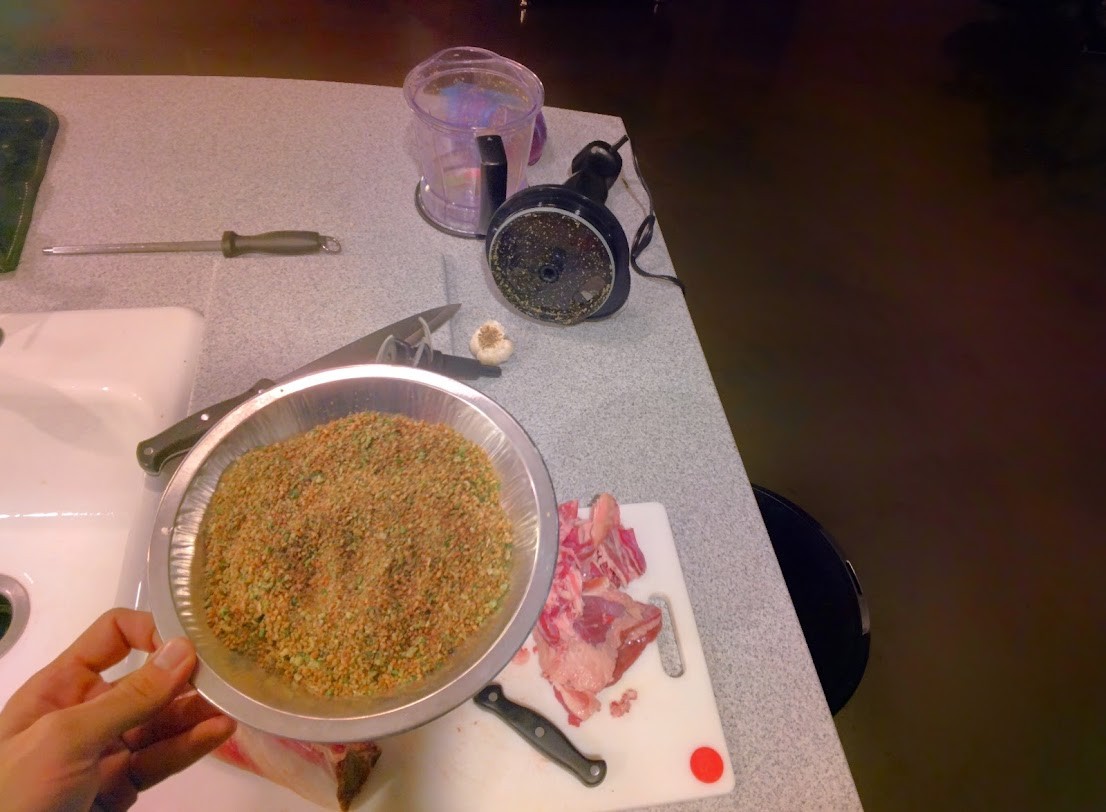 Then I added half a handful of wasabi peas and some dried thyme and black pepper, pulverizing it all into the consistency of bread crumbs.
Also I turned on my oven to 450 degrees F so it would have plenty of time to warm up.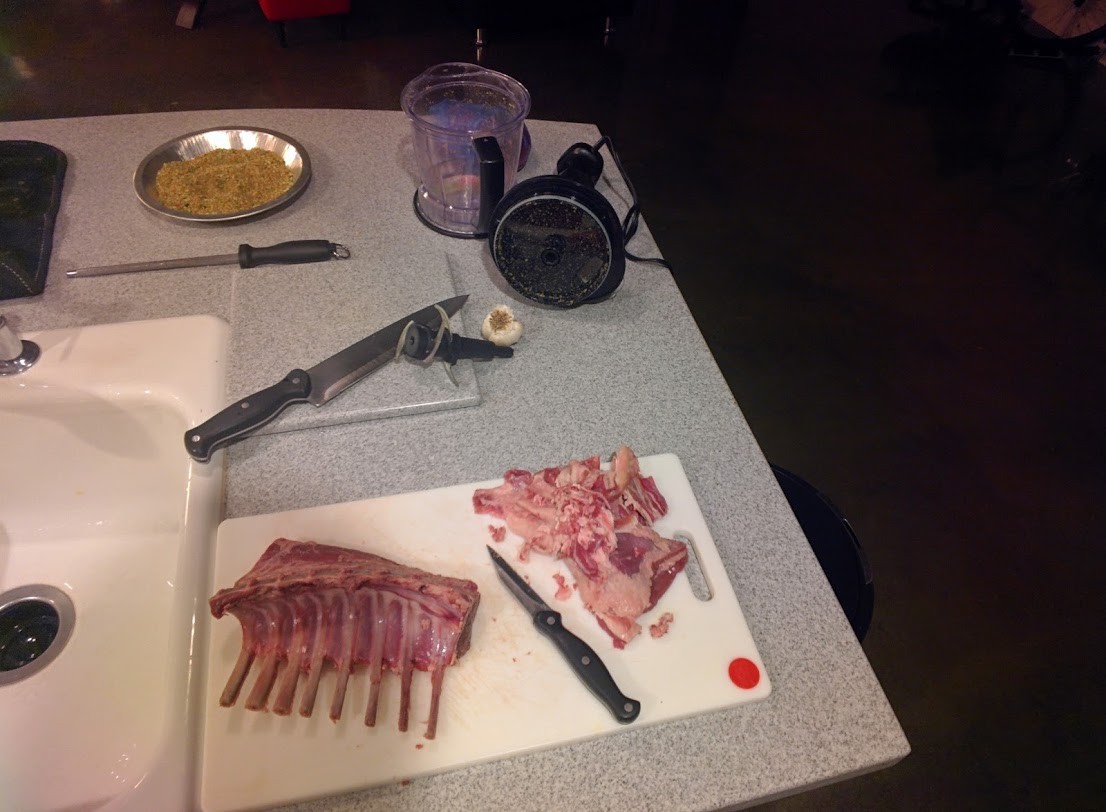 I planned on making some rack of lamb, and proceeded to clean the bones.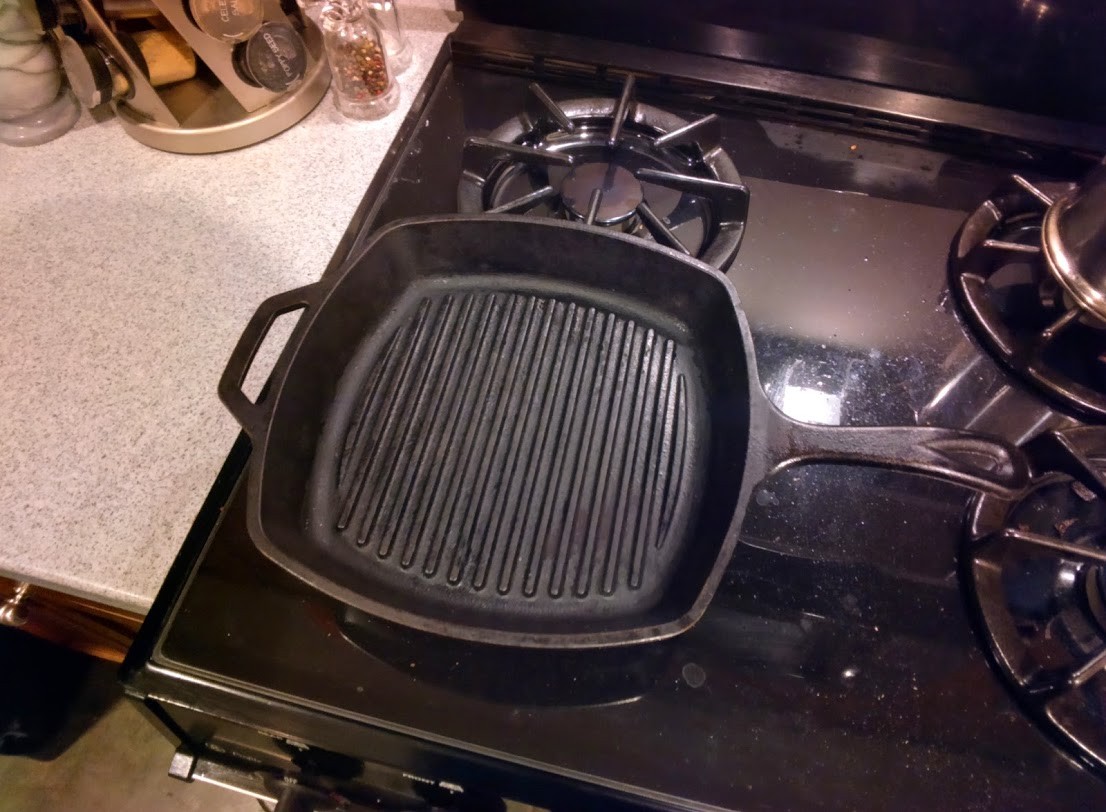 I decided to go ahead and get my cast iron skillet searing hot…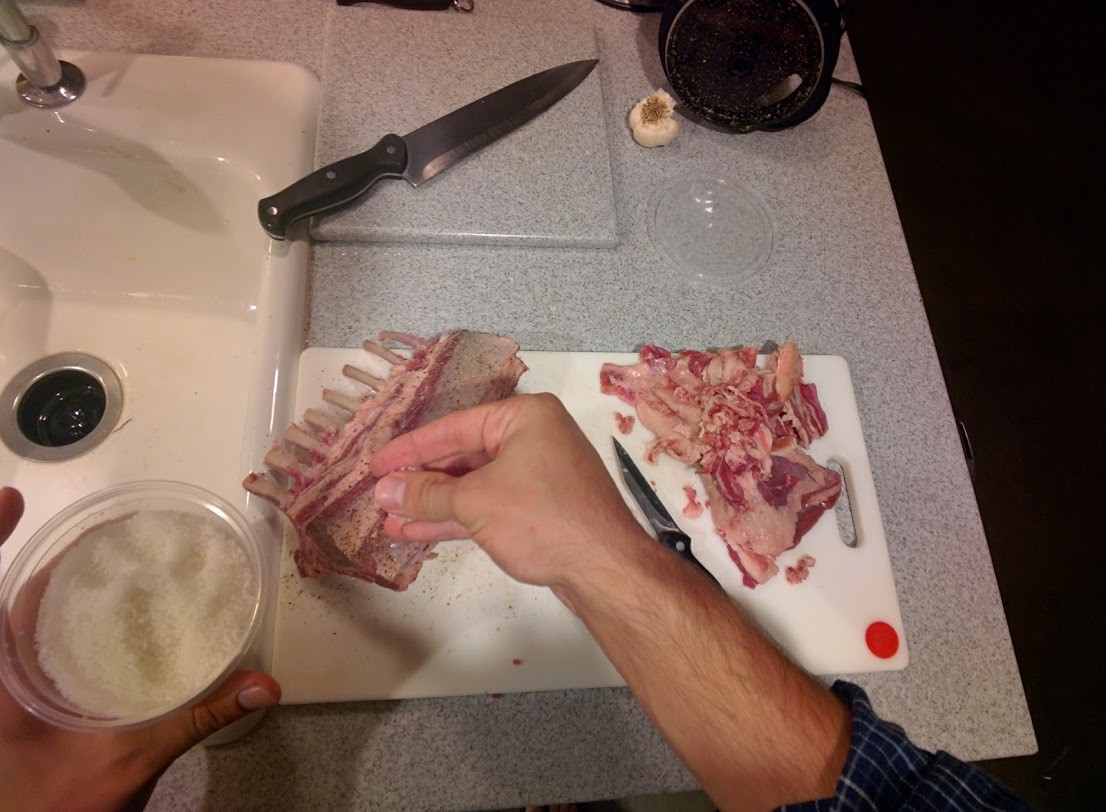 And then liberally seasoned the lamb with freshly ground black pepper and sea salt.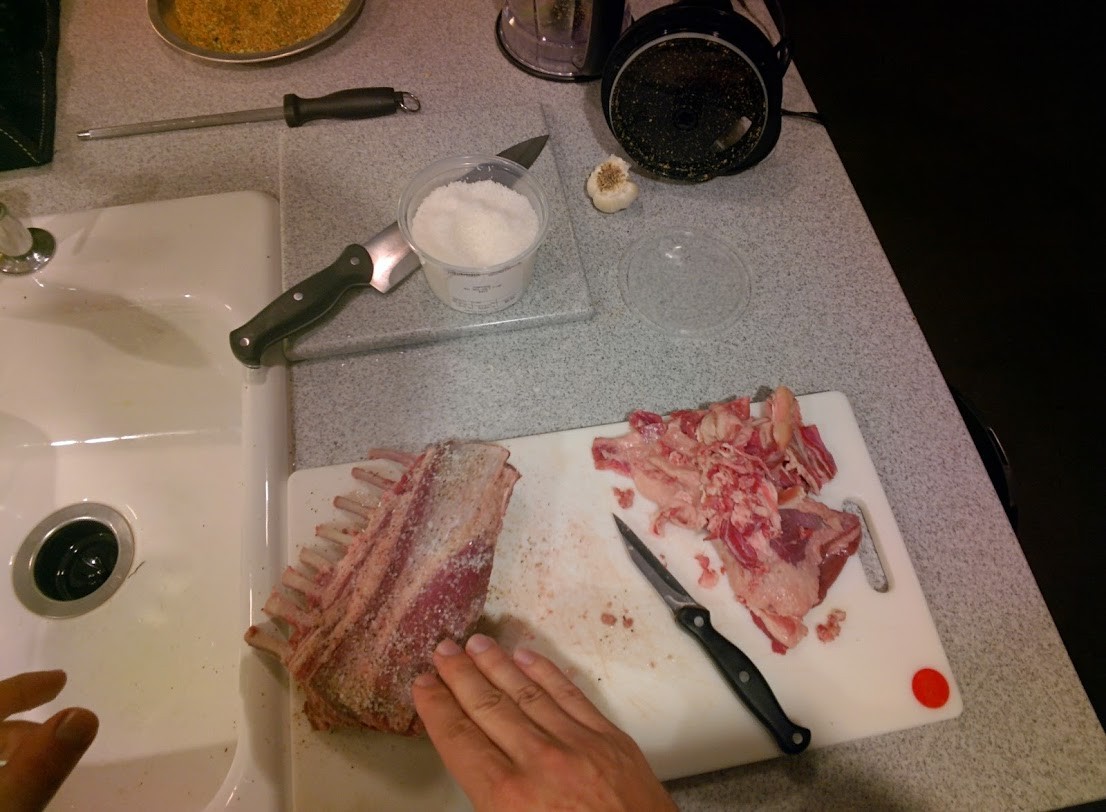 Patting it down for good measure.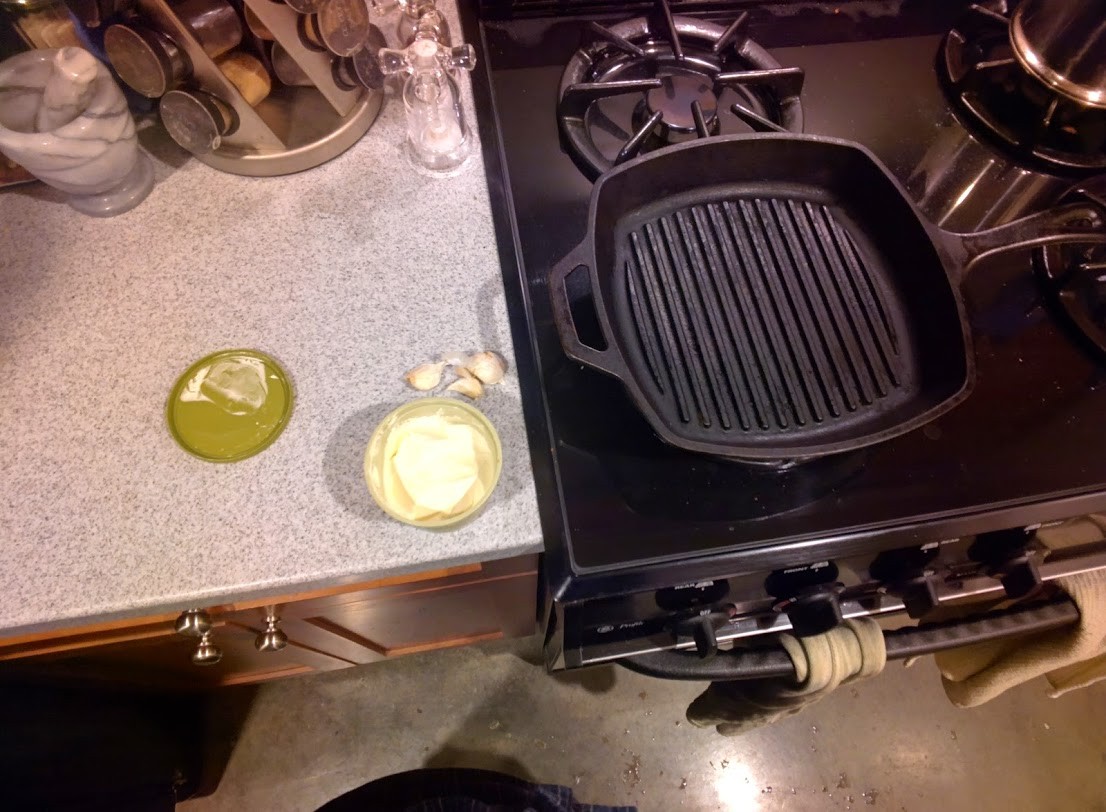 Once the pan was hot, I buttered it up and threw in some smashed garlic cloves.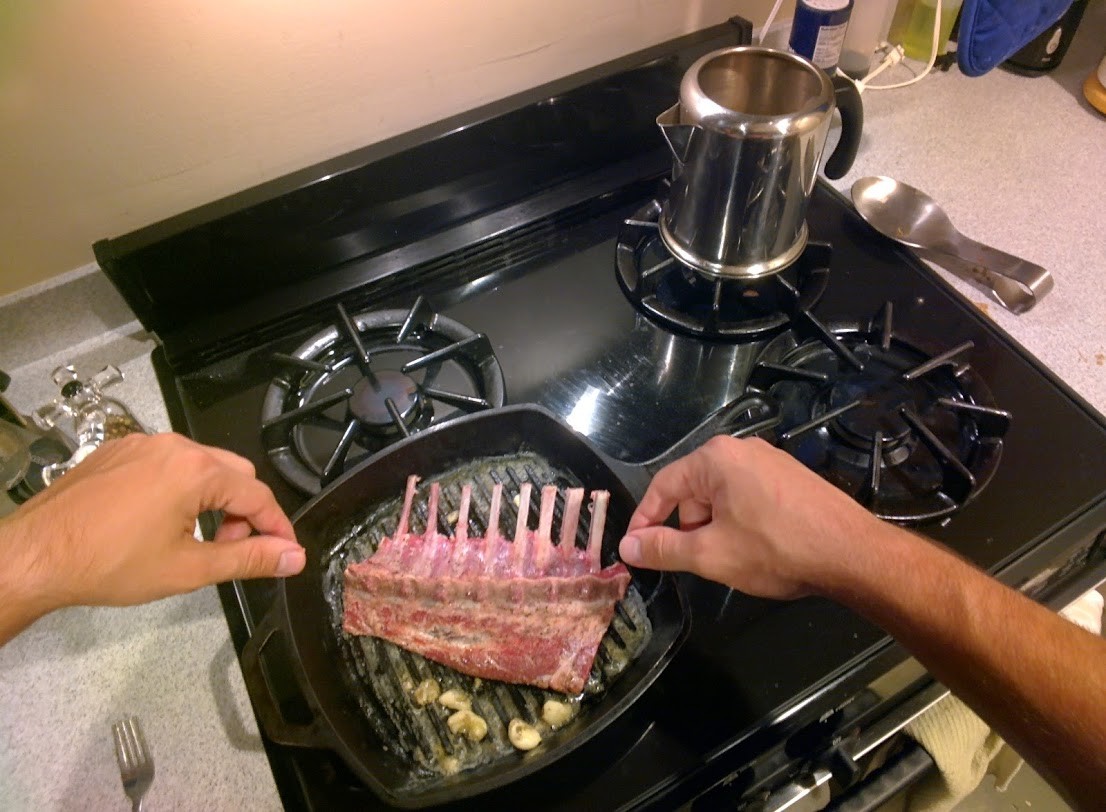 Then, it was time to drop in the lamb to create some yummy sear marks.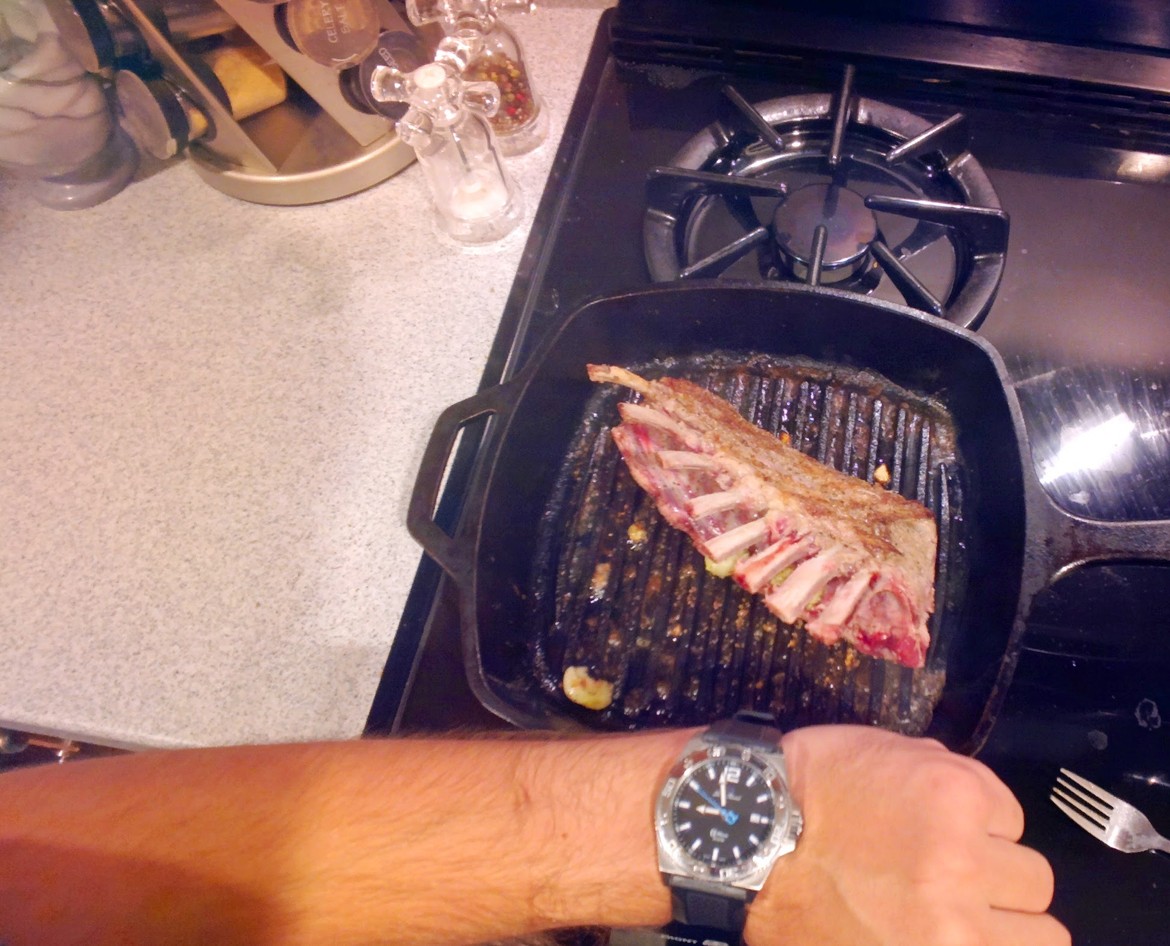 I dropped the lamb in at 8:55 and rotated it a few minutes later to sear the other large side.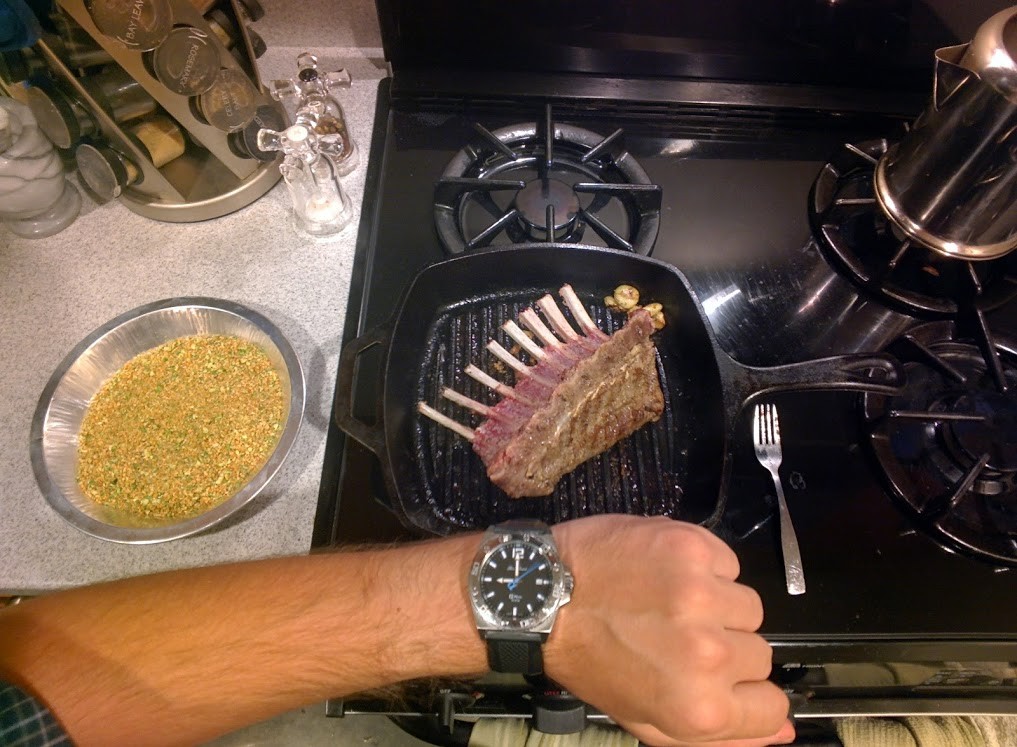 A few more minutes, and it was time to put on the crust.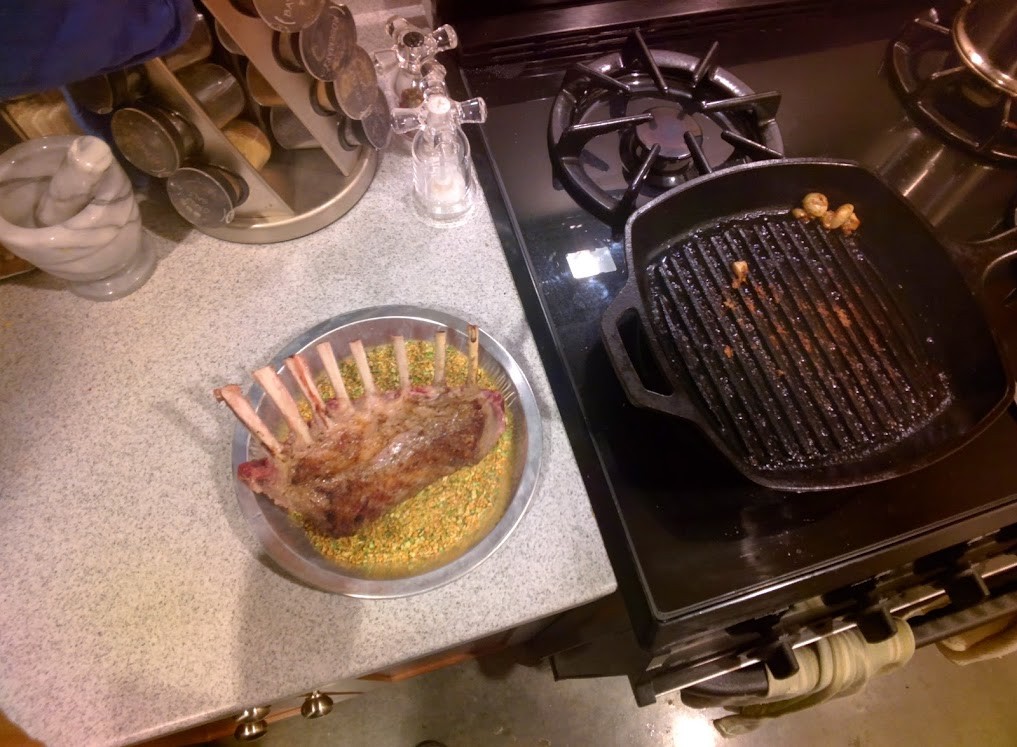 I dropped the lamb into my "bread crumbs"…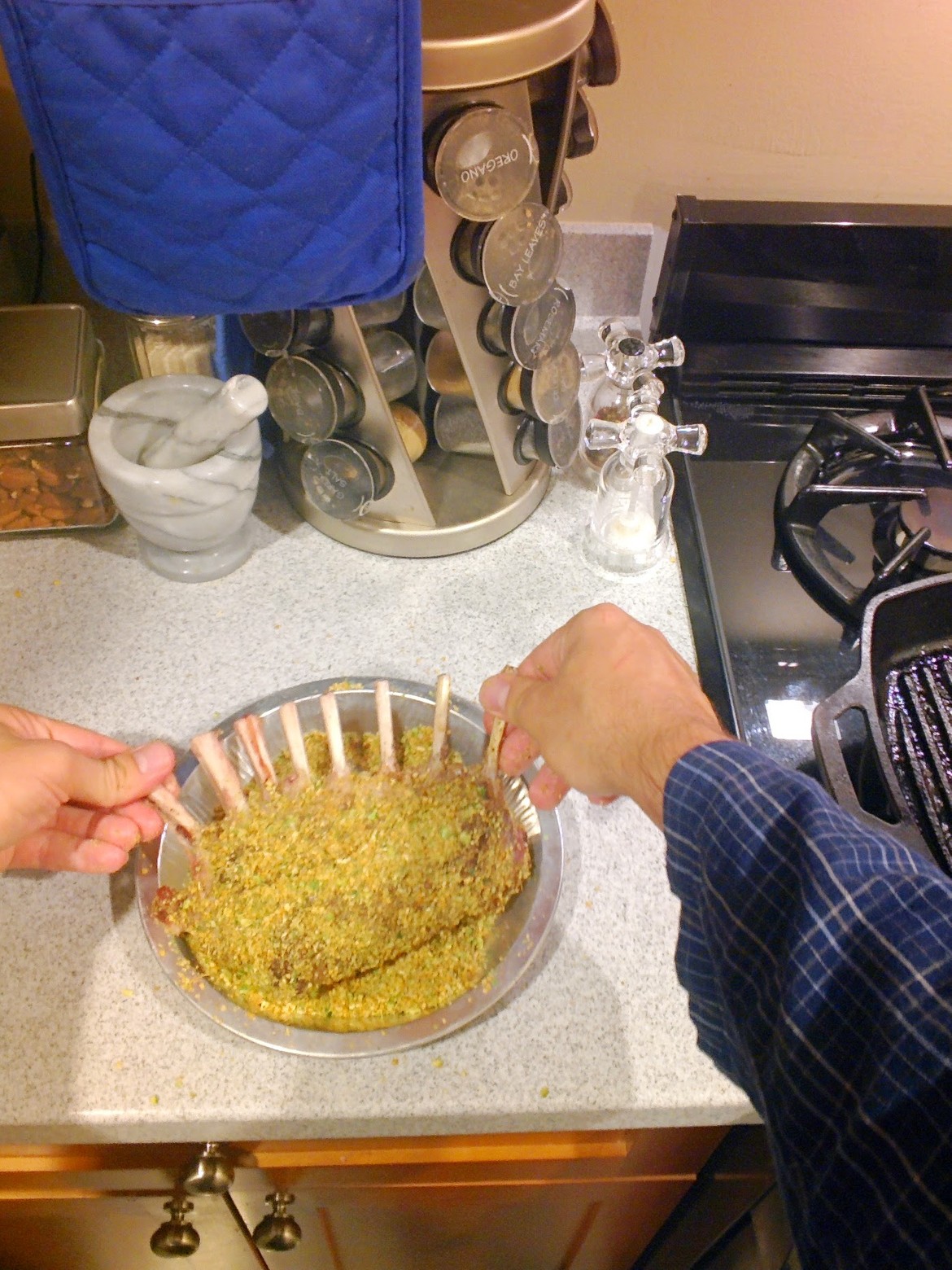 And then used my hands to really pack it on thick.
Finally it was time to throw the lamb back in the pan and shove it into the hot oven.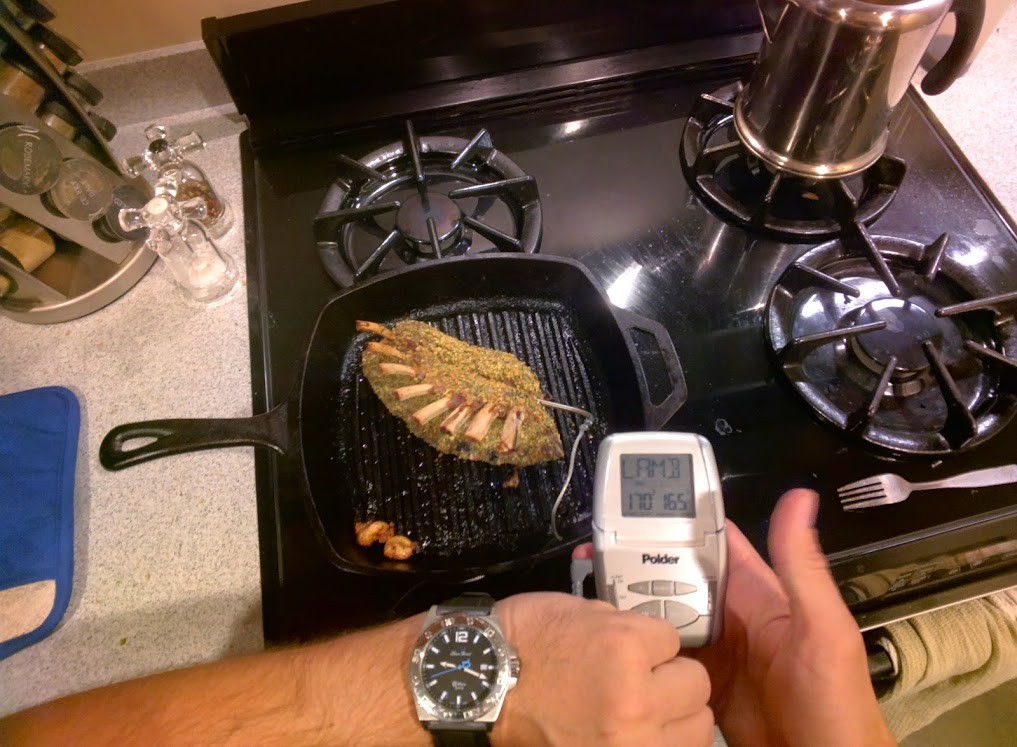 After about 17 minutes, the lamb was at 165 degrees. This is perfect for me as I prefer meat on the rarer side.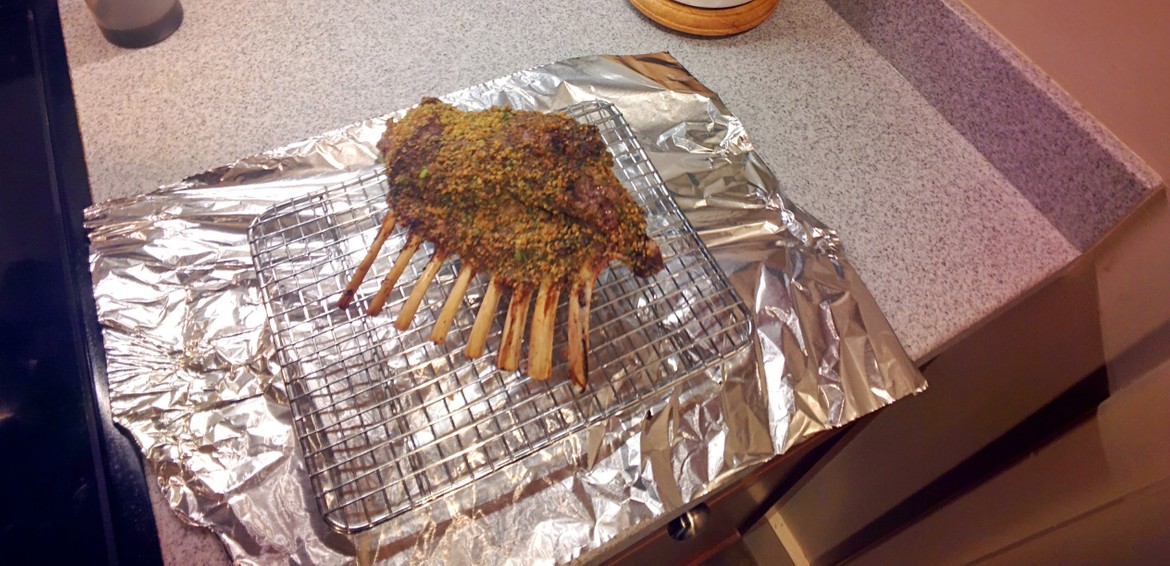 The next step is to let the lamb rest on a cooling rack.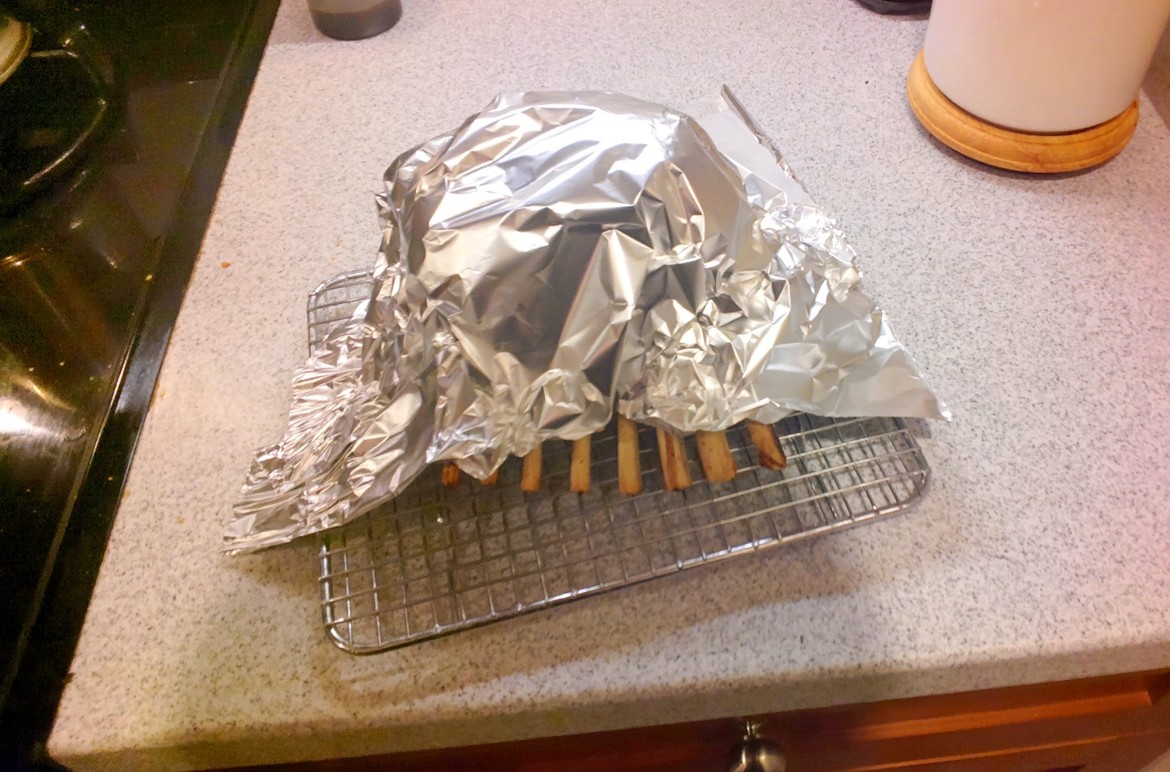 I covered it loosely with aluminum foil, and let it sit for about 5 minutes.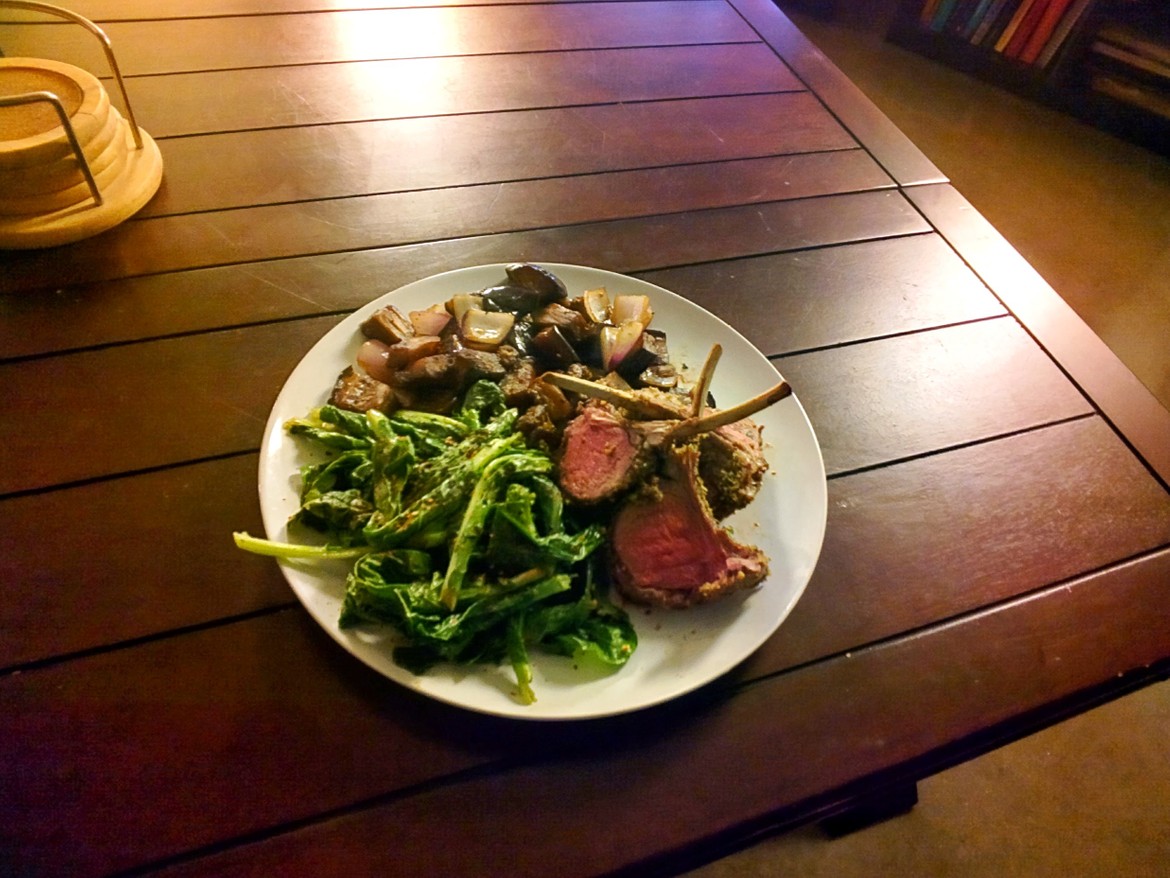 Then after it's finished resting, it was time to slice it up into delicious meat pops, and arrange next to some sides.
It ended up working really well. The wasabi flavor was very mild, but noticeable. The soy nuts added a great crunchy texture, though the soy flavor was almost imperceptible. The best part about the soy nuts is that they don't get soggy like normal herb bread crumbs.